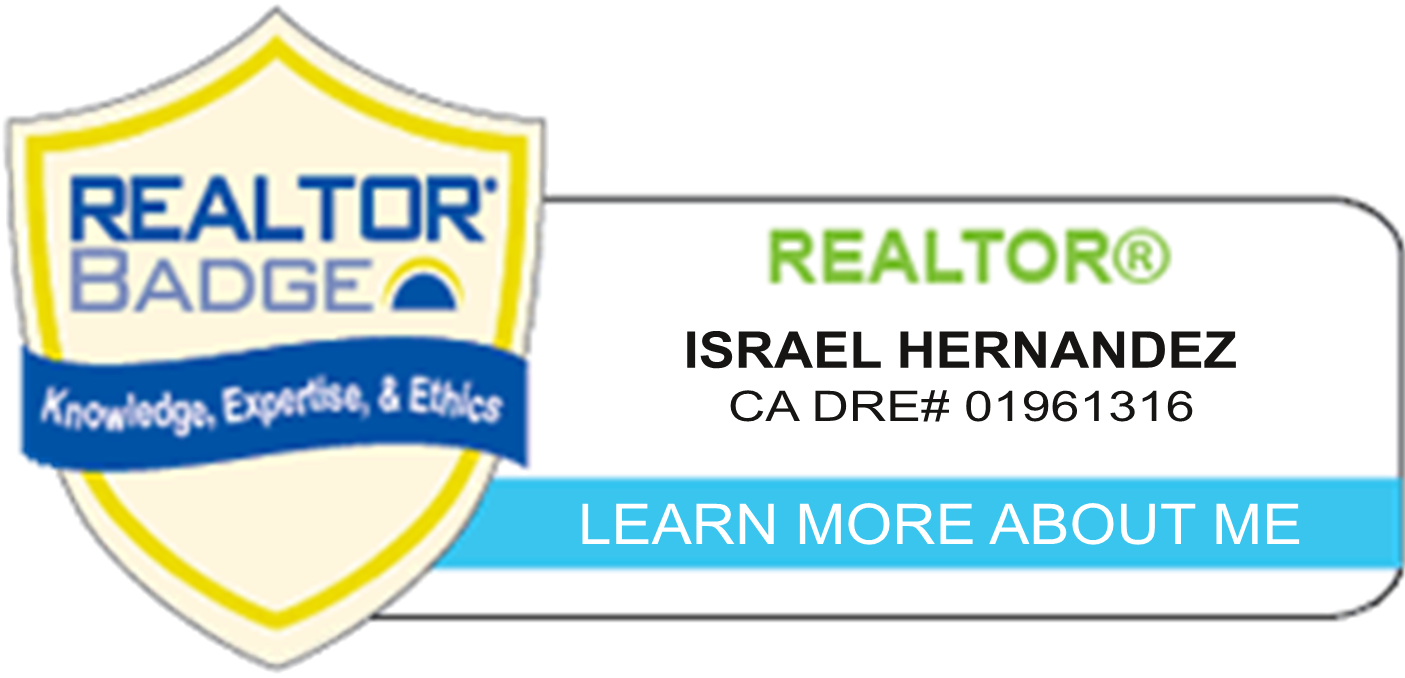 Excellence, knowledge and care are my core principles!
I am constantly embracing innovation that will assist me to improve the way I conduct business in order to deliver world class service to you.
What I love about real estate is that no two days are ever alike. Every new day allows me an opportunity to help someone achieve their real estate goals whether it is buying or selling a home. To most, this is usually a major life event and must be handled with care, diligence, and integrity to ensure a flawless transaction. You've already got enough things to worry about in your day to day activities. Buying and/or Selling your home is one thing you can entrust me to help you with, after all, this is what I do every day.
Go ahead- give me a call to schedule an appointment over coffee or lunch, I look forward to meeting you soon.
Warm regards,
Israel Hernandez
Text/Call (760) 610-3655
My philosophy is simple: Clients come first!
I pledge to you clear and concise communication, to always keep you informed throughout the entire buying and/or selling process, and to be readily available for all your real estate needs.
I believe that if you're not left with an amazing experience, I haven't done my job. I don't measure success through achievements or awards, I measure it through your satisfaction.
Connect with me using my branded app here >